Business overview
IT devices including smart phones, tablets, and laptops are slimmer and lighter with larger high-resolution, flexible display these days.
The industry of processing for enhancing the functionality of glass panels used as a display is being diversified and becoming more important.
2007
A professional company to provide
Glass Total Solution for Display
Starting with the Glass Slimming business in 2007 in the field of display, the Company is
carrying out various businesses including Cutting, Polishing, UTG, Screen Printing, and Film Laminating.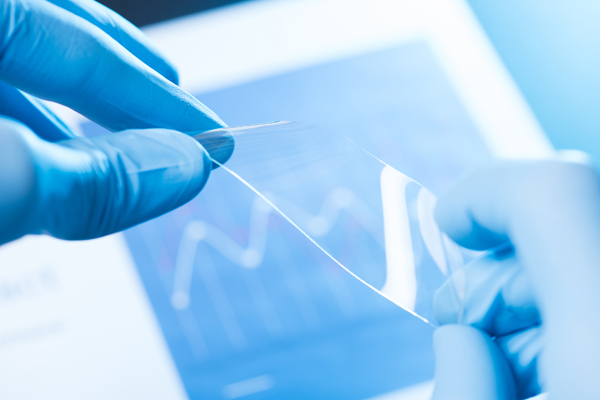 The Company possesses Glass Slimming (max size: 5.5G), Pattern Slimming (plotter, DFR), and Polishing technologies
as well as ultra-thin etching, cutting, and chemical strengthening technologies based on the need for a foldable cover window.
03Cutting (Notch, HIAA, UDC)
Applications

Smart Phone, Foldable Phone, Tablet PC, Note PC, Curved Monitor, Slot Machine, Rollable TV etc.